Modern webcams designed to conduct the highest quality online meetings regardless of location.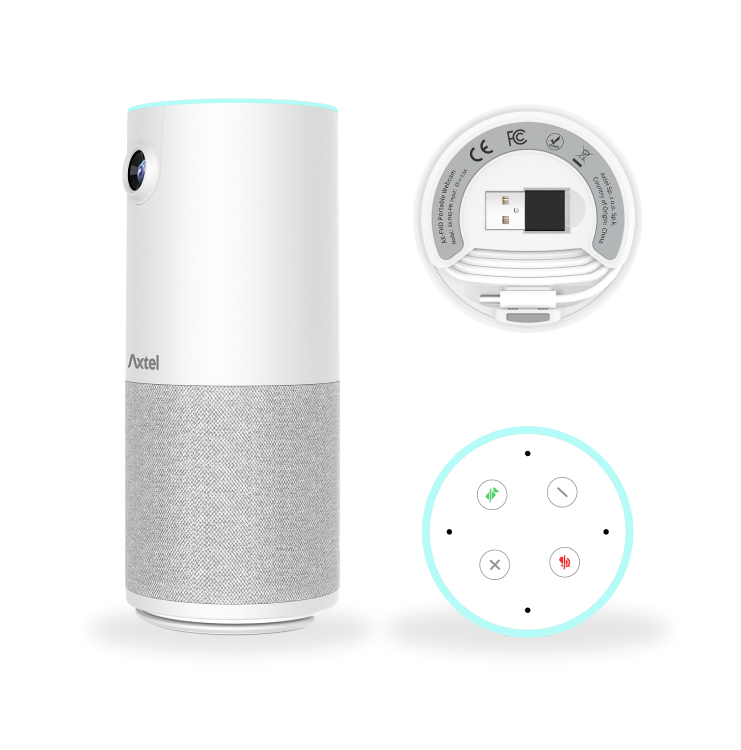 Video Camera Conference Speaker
Mobile all-in-one Conference Speaker Webcam
AX-FHD Portable Video Camera Conference Speaker guarantees the ability to hold video conferences regardless of location, even in the toughest conditions. Thanks to innovative artificial intelligence (AI) features such as an advanced background noise cancellation system and Full Duplex technology, which allows for optimal reception of sounds coming from multiple directions, the device allows the user to perform meetings of the highest quality, even when there are several people in the room.
AX-4K Business Webcam
Stay visible and heard no matter what the circumstances
The professional AX-4K Business Webcam featuring state-of-the-art audio and video technologies improves the efficiency as well as the comfort of business meetings, while making users feel as if they were attending the events in person. This compact device provides a superior video experience thanks to its advanced 8MP Sony 1/2.8-inch CMOS sensor, which enables unrivaled Ultra HD 4K 2160P image quality in 16:9 panoramic format at an optimized frame rate of 30 fps.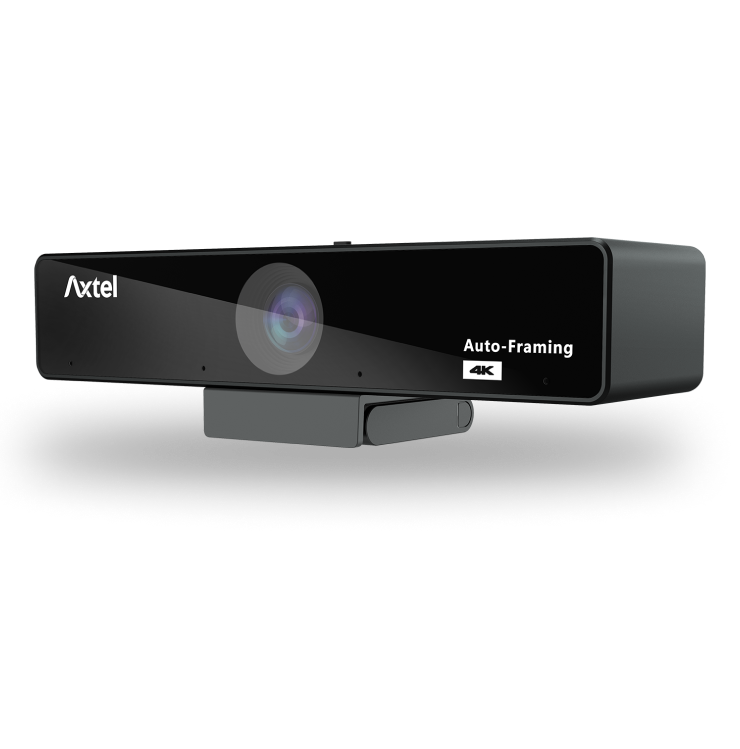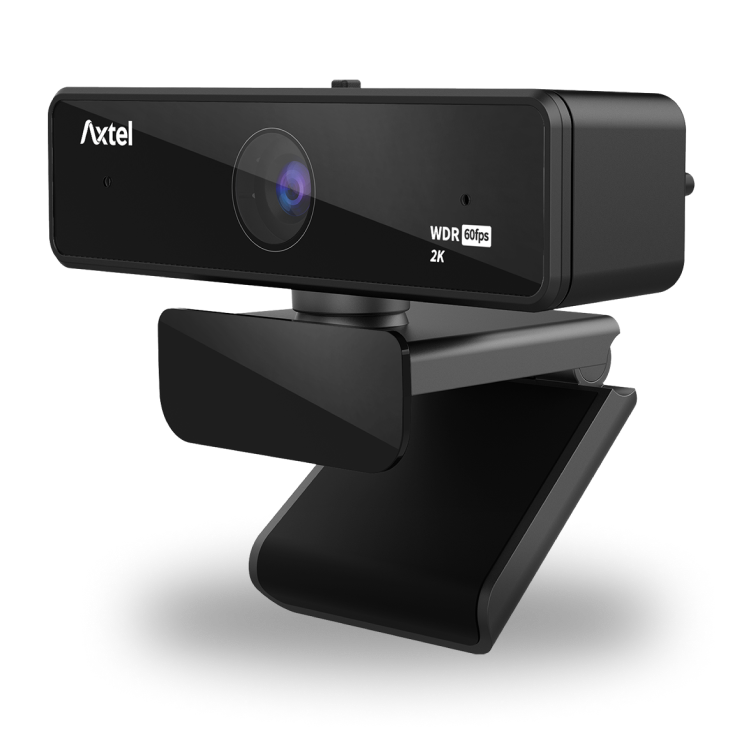 AX-2K Business Webcam
Smart webcam for work and study in all conditions
Unrivaled in the category of compact video solutions, the AX-2K Business Webcam is designed for those looking for an optimal solution at a competitive price. Thanks to its state-of-the-art technology, it provides a perfect videoconference experience that doesn't differ much from meetings held in real life. The realistic high-resolution 2K QHD 1440P image is guaranteed by the use of a highly sensitive 1/2.9-inch 4MP CMOS sensor and a multi-element glass lens. Moreover, lighting conditions don't matter anymore, as the device is equipped with intelligent Wide Dynamic Range (WDR) technology, which allows for ongoing analysis and adjustment of video parameters according to changing light exposure. In addition, the device offers flawless image smoothness of up to 60 FPS and an optimal viewing angle of 90°, which significantly improve the visual experience during online meetings. Other features such as Auto Focus and White Balance as well as Flicker Reduction will reassure any user that this solution is the right choice.
AX-4K Video Bar
Professional on-line communication all-in-one device
AX-4k Video Bar is a next-generation professional video conference speaker that makes any online meeting participants feel as if they are having a face-to-face conversation. This innovative device has powerful features using Artificial Intelligence (AI), such as speaker tracking, group close-up, automatic framing, which certainly make video conferencing and business calls easier. In addition, it is equipped with a wide-angle lens that provides a field of view up to 120°, which is especially important when there are many people in the conference room or when there is a need to carry out presentations on an interactive whiteboard.