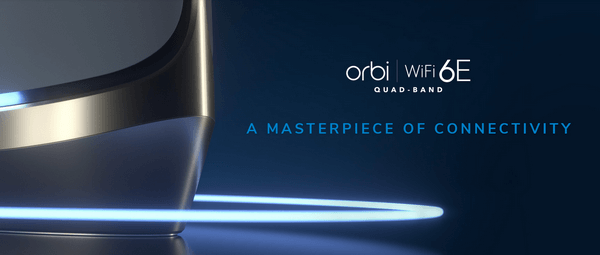 NETGEAR Orbi Quad-band WiFi 6E Mesh System, 10.8Gbps (RBKE963, RBKE963B)
Introducing the industry's first Quad-band mesh WiFi 6E system. Orbi Quad-band, with dedicated WiFi connections, new WiFi 6E, and a 10 gigabit wired Internet port, delivers ultra-fast speeds and massive device capacity. With combined WiFi speeds of up to 10.8Gbps across up to 9,000 square feet you'll enjoy the most amazing WiFi experience ever.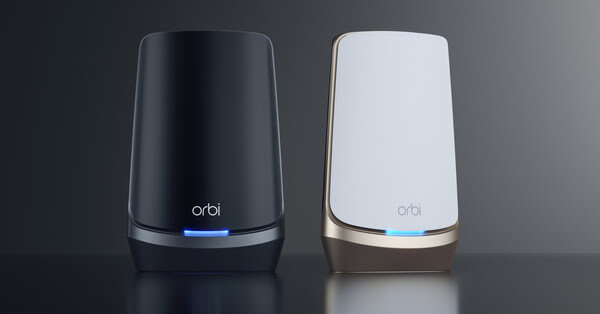 TURBOCHARGED FOR MAXIMUM PERFORMANCE-
Exclusive Quad-Band technology features a dedicated WiFi band connecting Orbi router and satellites, ensuring Gigabit+ Internet speeds get delivered throughout your home.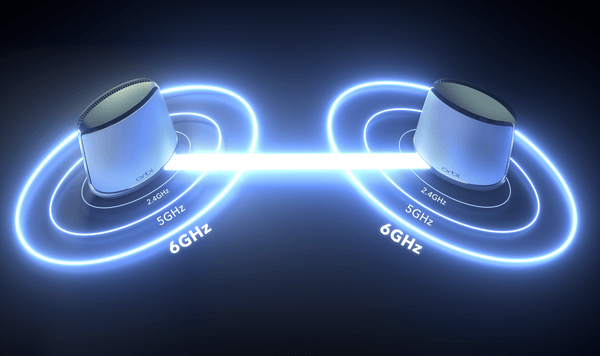 The 6GHz band is exclusive to 6E devices. 6 GHz also boasts a super high-speed connection with up to 10.8 Gbps WiFi. And because there are a limited (but growing) number of devices on the 6 GHz band, that means ultra-low latency when it comes to both real-time network traffic and gaming. This new form of WiFi also offers users incredibly high speeds and less interference with 3X more high-bandwidth 160MHz WiFi channels. With WiFi 6E, there's an ever-increasing list of possibilities for home networks. Through this new technology, you can take advantage of the boost in speed for smooth streaming and low latency that enables 4K/8K streaming, AR/VR gaming, and HD video conferencing.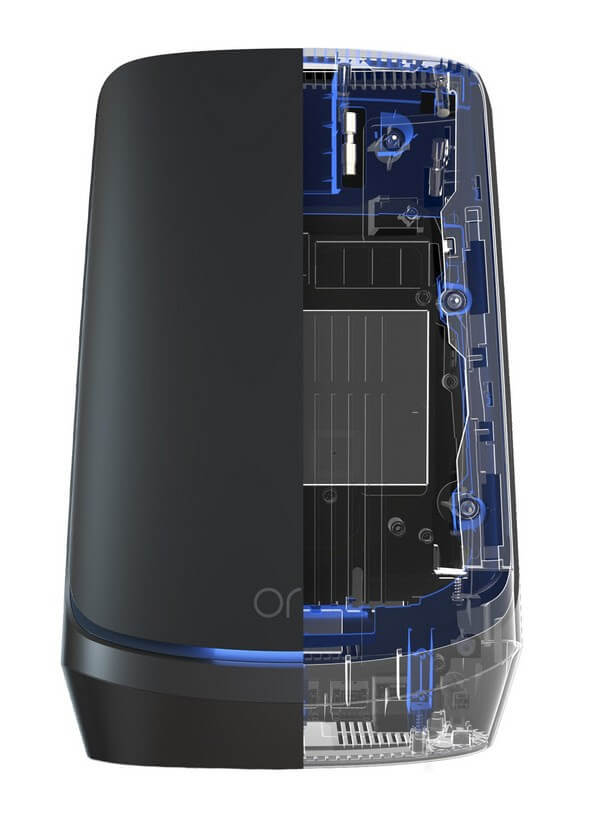 Radio 1: 802.11b/g/n/ax 2.4GHz — 1024-QAM
Radio 2: 802.11a/n/ac/ax 5GHz — 1024-QAM
Radio 3: 802.11a/n/ac/ax 5GHz — 1024-QAM
Radio 4: 802.11a/n/ac/ax 6GHz — 1024-QAM 
Quad-core 2.2GHz CPU
512MB NAND flash and 1GB RAM
12 antennas
SMOOTHEST STREAMING EVER. ON ALL SCREENS, ALL AT ONCE-
16 simultaneous WiFi streams deliver instant, uninterrupted video everywhere in your house at the same time.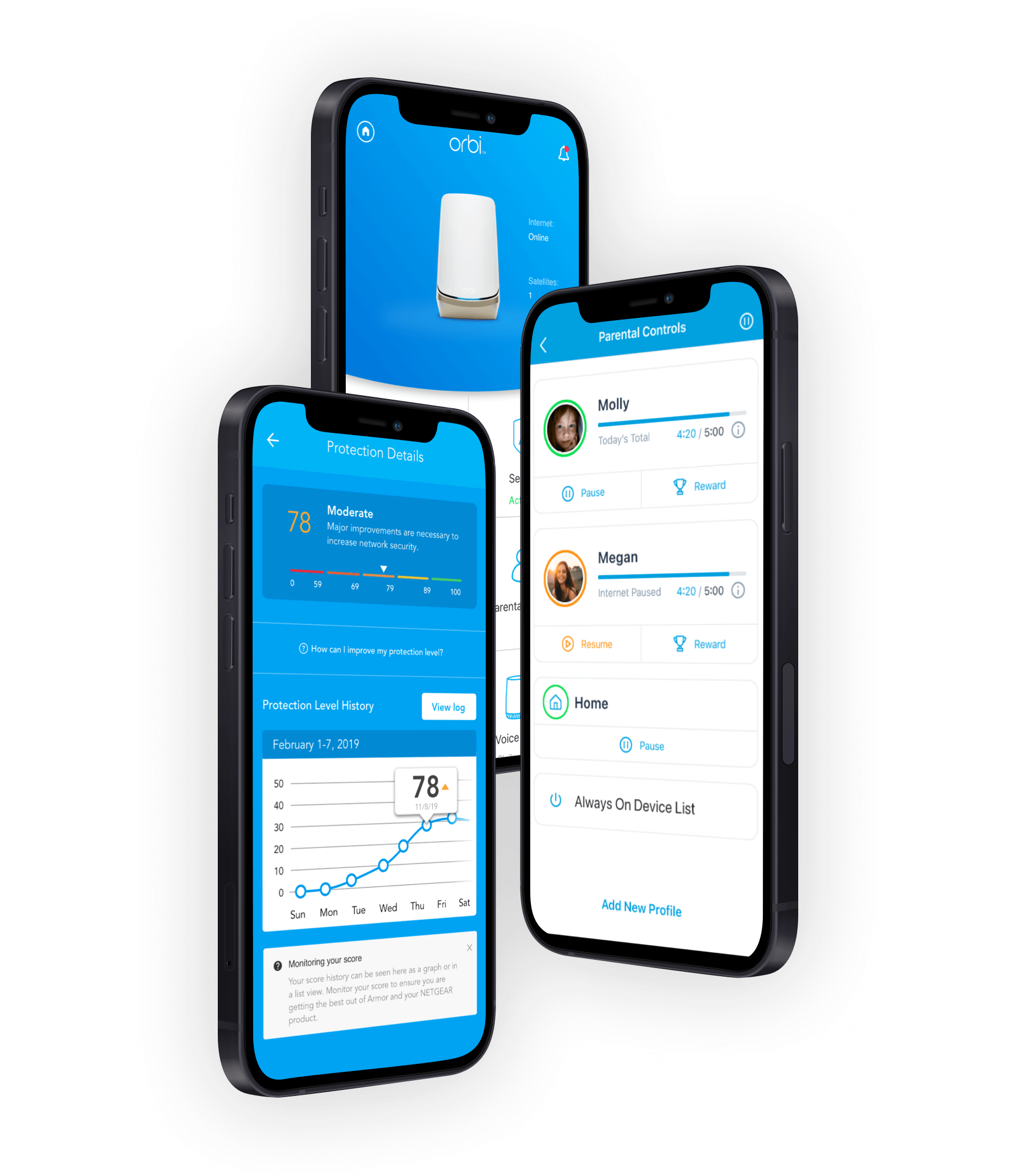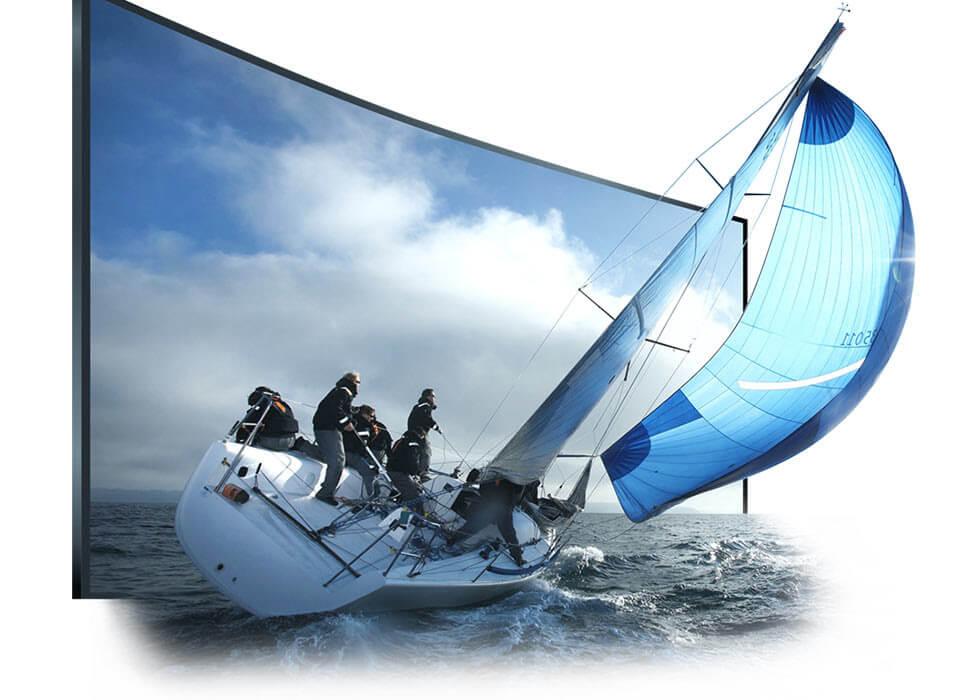 Orbi App-
Just tap to manage your network, set up guest WiFi access, monitor device and data usage run speed tests, and more.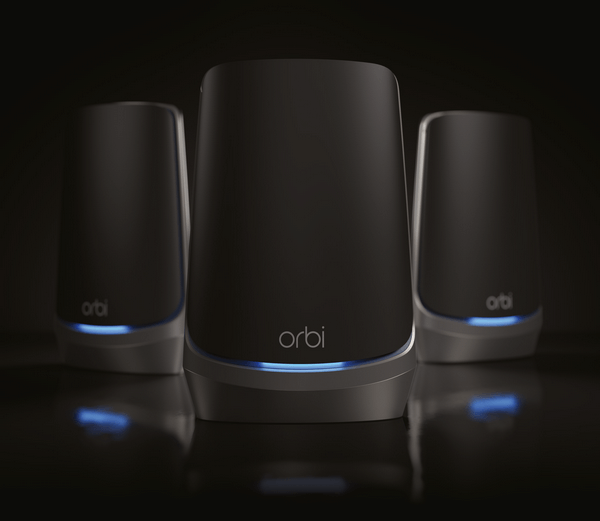 WIFI 6E, THE FASTEST WIFI EVER-
Orbi adds a new 6GHz WiFi 6E band — a superhighway for today's new WiFi 6E devices, providing the fastest speed and the greatest device capacity.